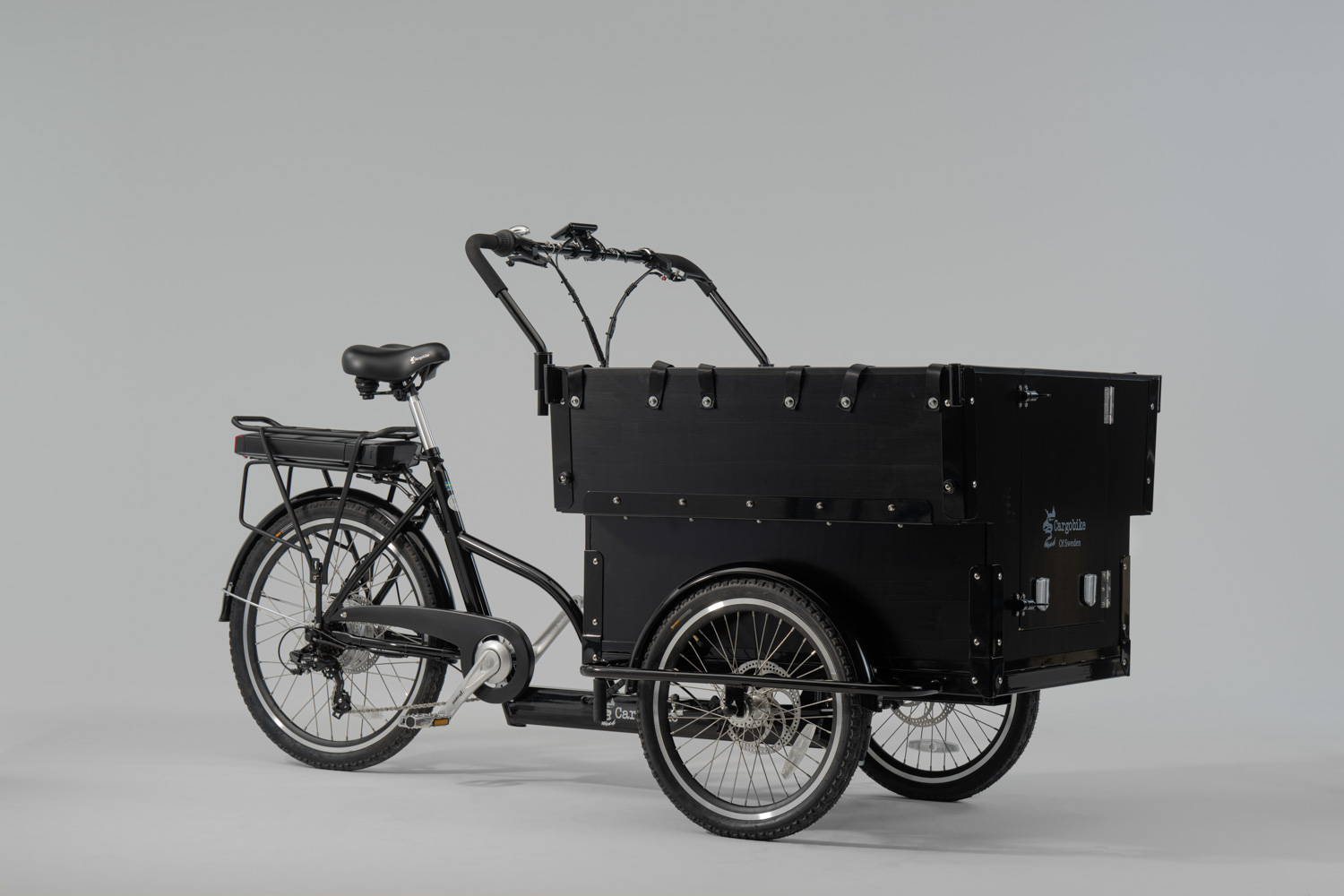 Cargobike Kindergarden Electric Hydraulic
This is a practical box bike for those who want to transport lots of kids, lots of gear or lots of equipment. Because the box extends out over the wheels, it boasts – in common with our other Kindergarden models – our largest cargo space. Thanks to the three-point seat belts, up to six children can sit safely on the two parallel benches, and the box opens at the front to allow children to get into the box by themselves
Kindergarden Electric is a great match for many users, including preschools, families or various types of companies. You can transport whatever you need to in an easy and environmentally friendly way, thanks to the powerful Bafang electric motor. The battery, which has an estimated range of 20–45 kilometres, is located within the parcel rack and can easily be charged in a standard electrical socket. The bike has hydraulic front and rear disc brakes, and 6 Shimano gears.

It not only makes it easier for you to get out and experience the fresh air, but also provides a smoother and more fun transport solution!
Cargobike is Sweden's largest supplier of box bikes, and is represented by dealers throughout the entire country. Our service network of workshops possesses good technical knowledge of our bikes.
There's a Cargobike for everyone! Unsure about which model that's right for you? Or the difference between Flex and DeLight?
Compare out different models at cargobike.se and find the box bike that suits your needs.