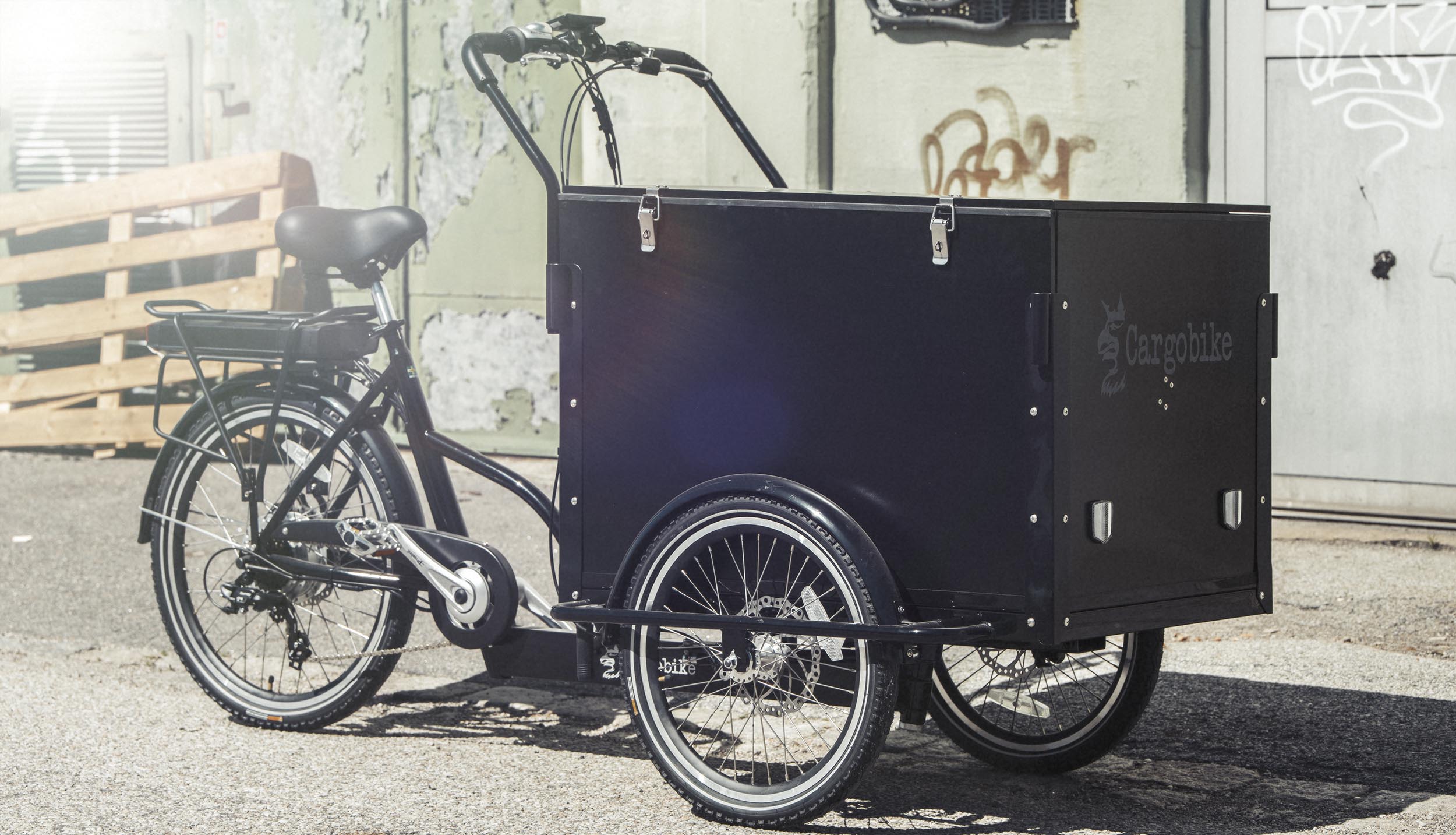 Cargobike Box Electric Hydraulic
Updated with hydraulic disc brakes in the front and the back.
Transport yourself and your equipment both easily and safely. Cargobike Box Electric provides a practical way for you to travel through urban environments, while also giving you enough room for plenty of cargo.
The storage box is fitted with a lockable lid, which protects whatever you're transporting from weather conditions and exposure. The box differs from those on our other models in that it is not fitted with benches, which enables you to load your cargo in whichever way suits you best.
This electric bike is very popular among plumbers, painters, window-cleaners, caterers and bakers. The large surface area on the box is also the ideal space for company logos and slogans, etc.

This is a great option for those who want both excellent delivery capabilities and portable storage.