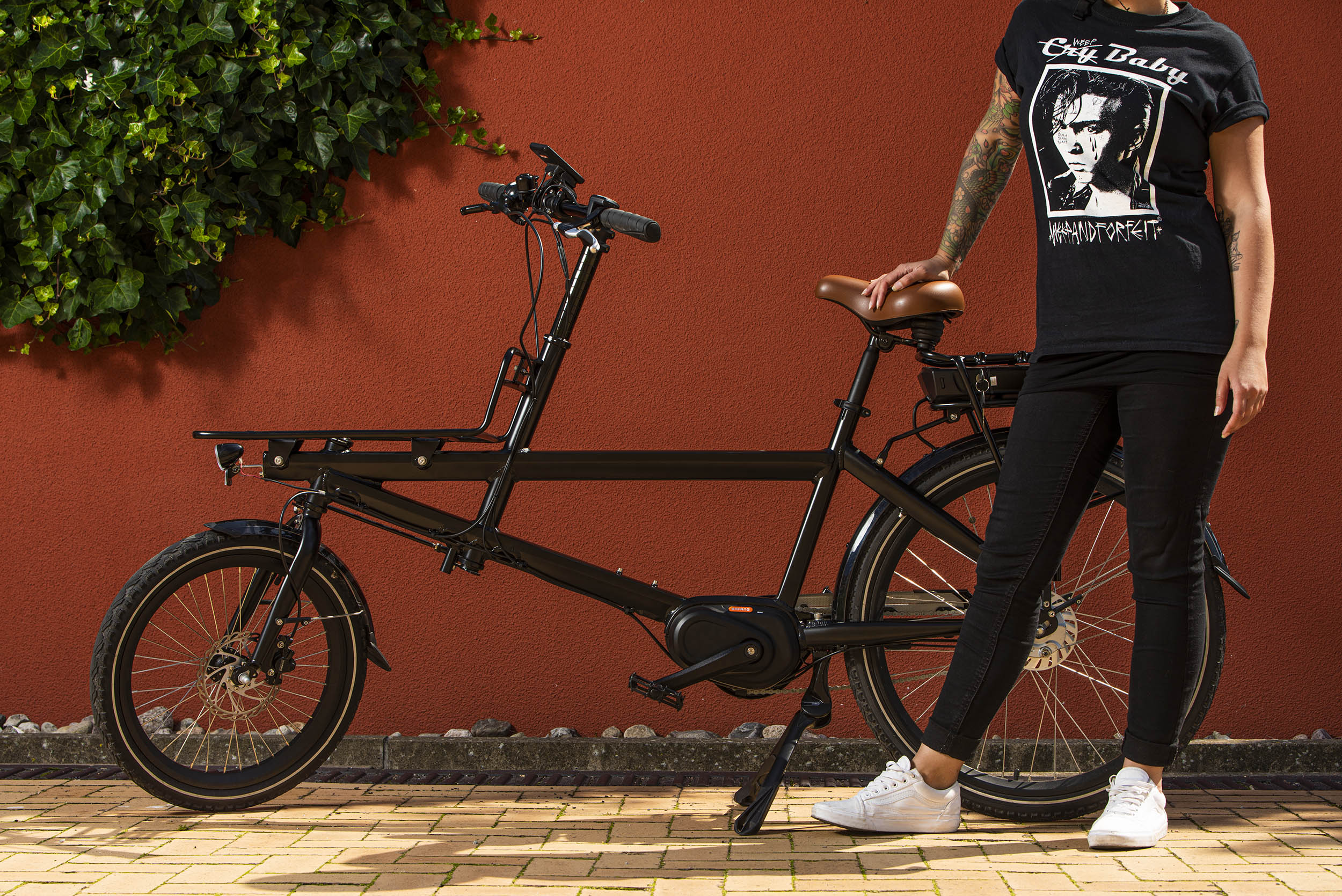 Cargobike Delivery 2-wheel
A perfect bike for transporting all manner of items, such as goods, food or tools, for example. Or perhaps just a really stylish bike with endless possibilities! Thanks to its two-wheeled design and front and rear loading options, you can easily get around in crowded environments. Delivery 2-wheel is a bike for the modern person or company.
En stark mittmonterad Bafang motor, hydraulisk broms fram och trumbroms bak gör denna cykel både stark, snabb och säker. Tack vare det låga framhjulet med längre bas blir den tålig och klarar hög last fram. Samtidigt har du god översikt över det du lastar. Med pakethållare fram och bak som standard kan du utforma lastmöjligheterna med lådor eller väskor för att passa dina behov. Batteriet finner du i pakethållaren bak

With automatic lights, hub gears and a low step, it's a user-friendly bike that suits most people. A 7-speed Shimano hub system with twist-control allows you to adjust the resistance to suit your riding conditions. The battery has an estimated range of 40–70 kilometres, depending on load weight, weather and muscle power.