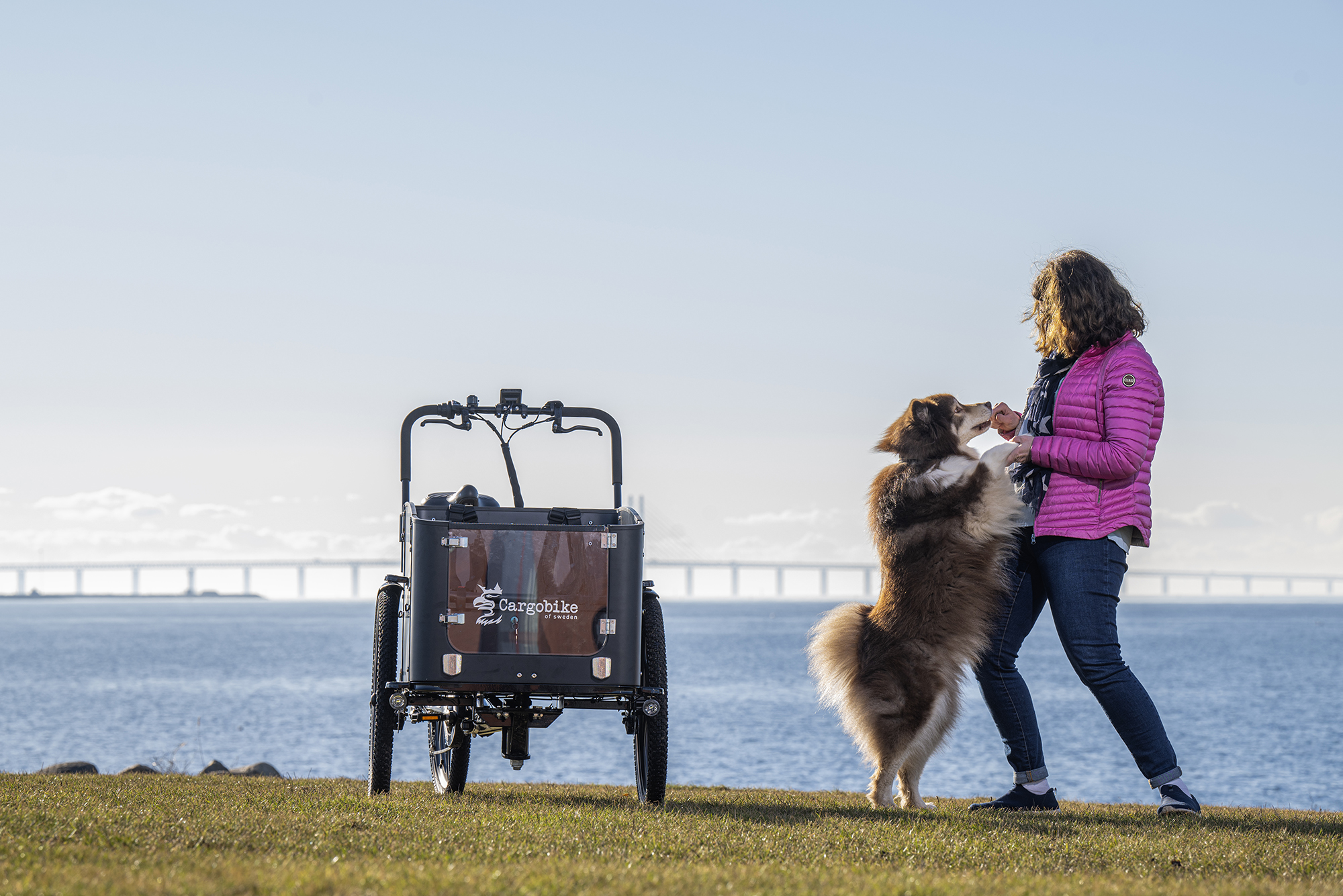 Flex Dog is the ideal bike for those who want to take their four-legged friend along for the ride. The transparent opening at the front of the softly rounded box can easily be opened like a door. Your dog can simply jump in, make itself comfortable and enjoy the view, thanks to the Plexiglass door. With a Flex Dog, many car journeys can be avoided. Instead, you and your friend can enjoy the fresh air and avoid having to search for a parking space.

The cast magnesium wheels are consistent with the shape of the box, and you will recognise the design from our premium DeLight range. Flex Dog, however, has a 45 Nm motor that is mounted at the rear wheel, and the battery is located within the parcel rack.
The cast wheels mean that there are no spokes that require maintenance, and they form an integral part of this cargo bike's flexible design. As a further element of the bike's flexibility, the box is fitted with a fixed bench with lockable storage, as well as three-point seat belts for two children.
The powerful battery has an estimated range of up to 40 kilometres, which will normally be more than sufficient to get you everywhere you need to go. Flex has hydraulic brakes and automatic lights, and is equipped with an external 7-speed Shimano gear system. 
Cargobike is Sweden's largest supplier of box bikes, and is represented by dealers throughout the entire country. This also means that there is a huge service network of workshops with in-depth knowledge of our brand. 
There's a Cargobike for everyone! Unsure about which model that's right for you? Or the difference between Flex and DeLight?
Compare out different models at cargobike.se and find the box bike that suits your needs.