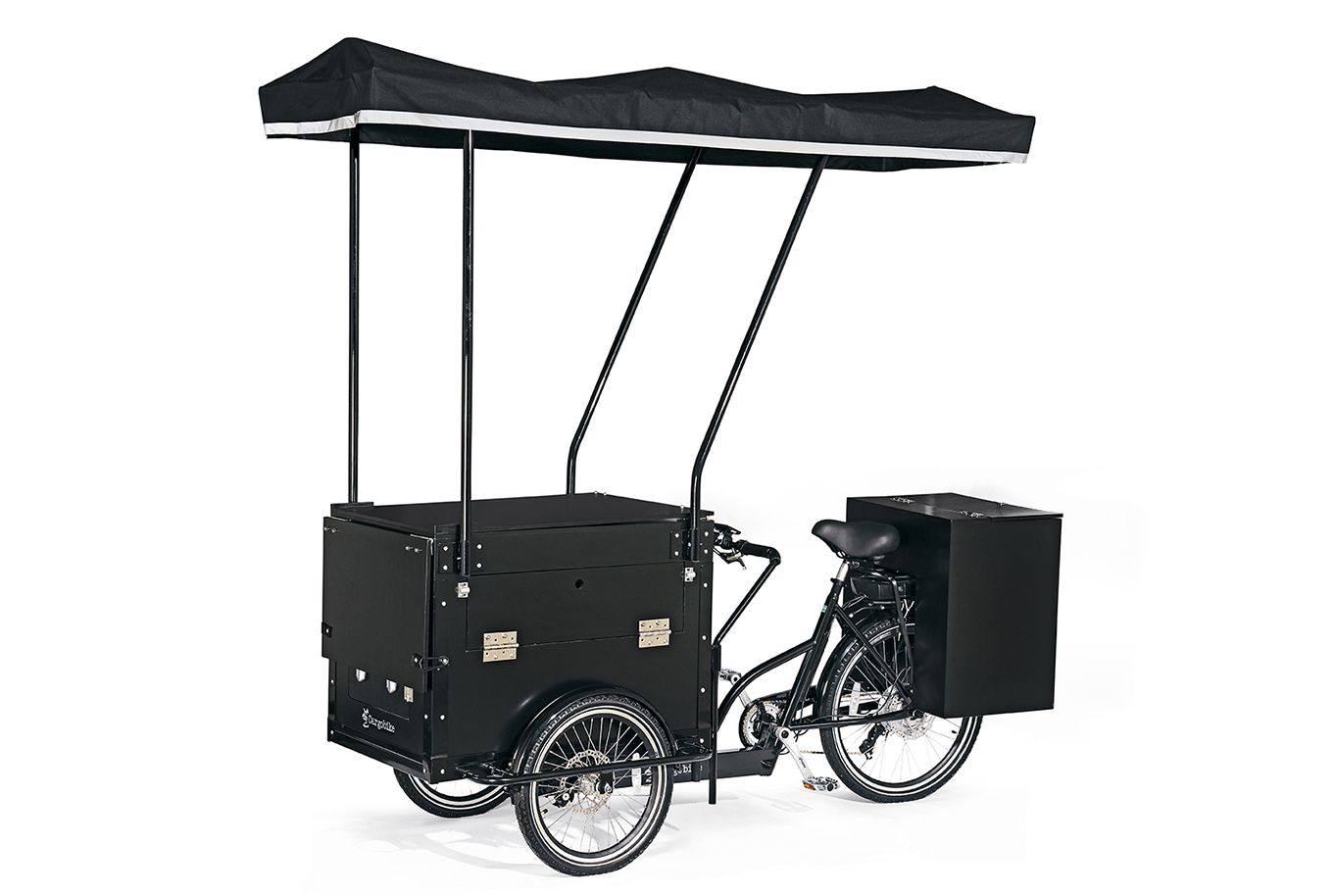 Cargobike Café Electric Hydraulic
Updated with hydraulic disc brakes in the front and the back.
Café Electric provides you with endless possibilities to develop your business. It allows you to go to where your customers are, and to be wherever it is that you will be most visible!
Examples of businesses that use this model include events companies, market traders, cafés, bakeries, street food traders, shops, and companies exhibiting at trade fairs.
Café Electric not only helps you to get your company seen, it also makes it easy for you to make your business more mobile.  
This box bike is built using robust, durable materials, which ensures it will be a reliable resource for your business.