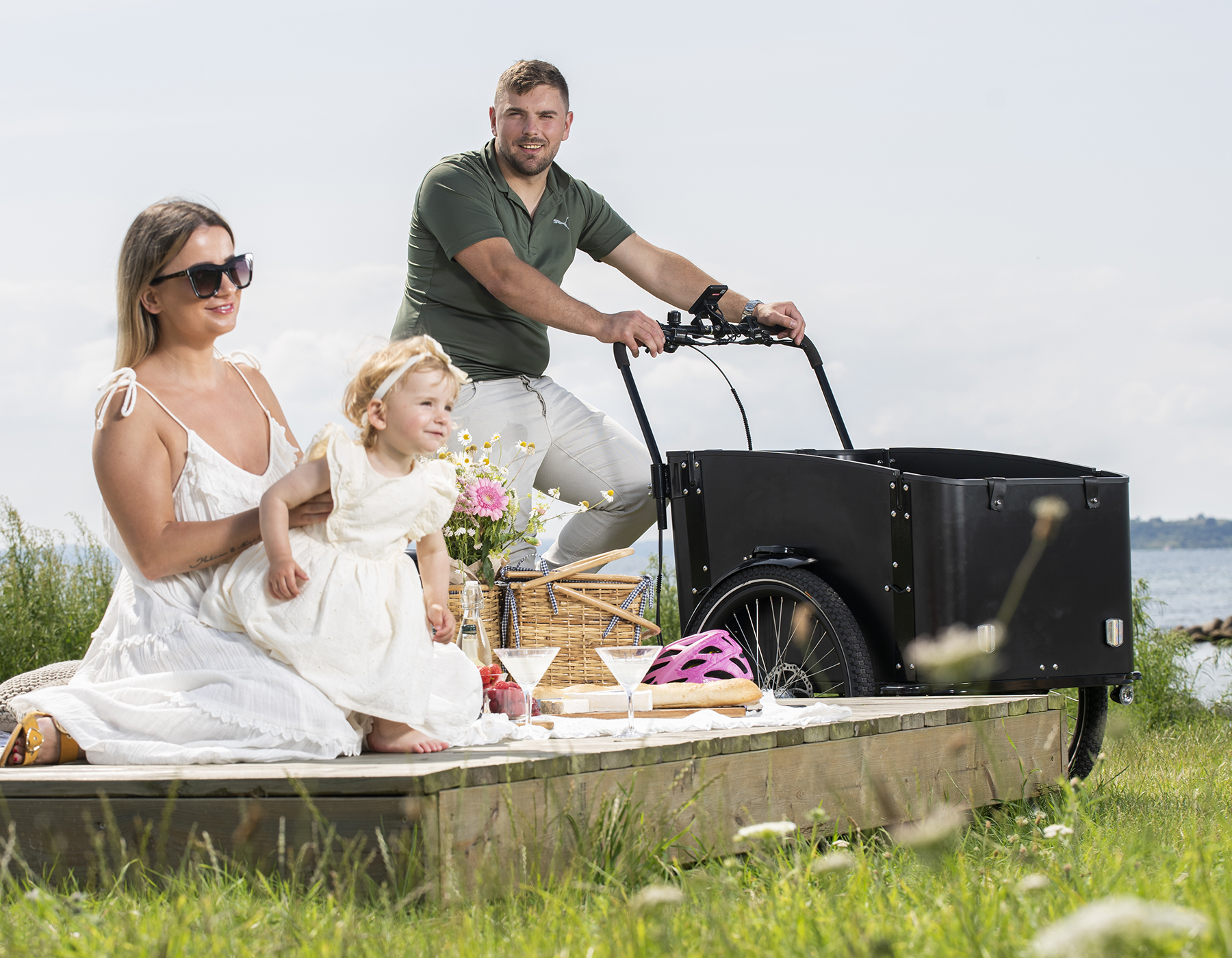 Our very latest model, Cargobike DeLight, is a state-of-the-art box bike.
It is built with carefully chosen components throughout, has a classy design, and comes complete with many great features. 
When designing DeLight, we incorporated all of the accumulated experience we have acquired as Sweden's biggest and longest-established supplier of bike boxes. The result is a premium quality product that represents enormous value for money.

The rear frame is made of durable aluminium, and the bike is fitted with hydraulic disc brakes both front and back. The integrated motor is centrally mounted, which enables the generation of almost twice the power per pedal movement compared to a rear-mounted motor. The motor senses how hard you are pedalling and compensates the assistance provided accordingly, and is also integrated in order to minimise maintenance requirements. The battery is concealed, which reduces the risk of theft.
Cargobike DeLight is a first class means of transport that not only makes it easy for you to travel from A to B, but that also takes you there with a real sense of style and attitude.