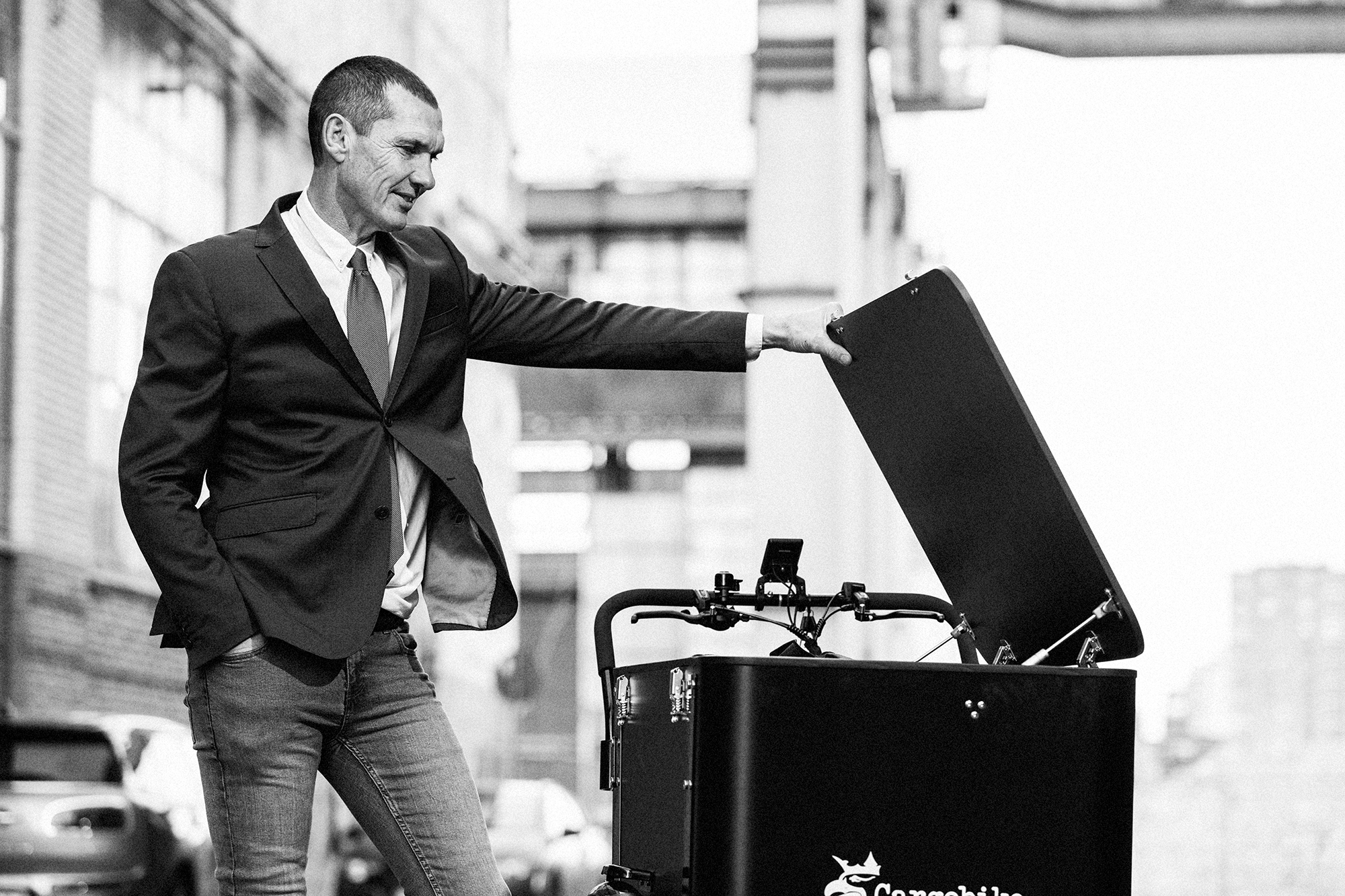 If you need to transport yourself or your cargo in a convenient and safe way, the DeLight Box model from our premium series is the ideal solution for you. This is a practical way of travelling with ease within urban environments, with plenty of room for cargo. The storage box has a lockable lid to protect your cargo from the elements. Unlike in our other models, the box is not fitted with bench seats, which provides more space for packing. Our Box models also have higher sides than our other models, which provides a range of different opportunities for loading. All this makes DeLight Box a popular choice for craftsmen, those who work providing services, and other types of traders. The generous outside surface area of the box provides a perfect space for adornment with your company's logo or message.
This is a great option for those who want both excellent delivery capabilities and portable storage.
The DeLight range features a powerful 80 Nm mid-mounted motor. The integrated location of the motor means that you get more power from every pedal stroke, compared to a rear-mounted motor. The motor also senses how hard you are pedalling, and adjusts the level of assistance according to your requirements. The gears are in the form of an external Shimano 8-speed gear system, and the handlebars are equipped with a useful USB charging socket. The rear frame is made of durable aluminium, and the battery sits well-hidden in a lockable storage compartment, reducing the risk of theft.
 The cast magnesium wheels eliminate the need for spoke maintenance and further elevate DeLight's already well-crafted design, while hydraulic disc brakes at both front and rear maximise your safety. DeLight Box is an obvious choice for those who would like an alternative to a car for their transportation and portable storage needs.
Cargobike is Sweden's largest supplier of box bikes, and we are represented by dealers all around the country. Our service network of selected workshops has in-depth knowledge of our bikes, and will help you take good care of your investment.
There's a Cargobike for everyone! Unsure about which model that's right for you? Or the difference between Flex and DeLight?
Compare out different models at cargobike.se and find the box bike that suits your needs.