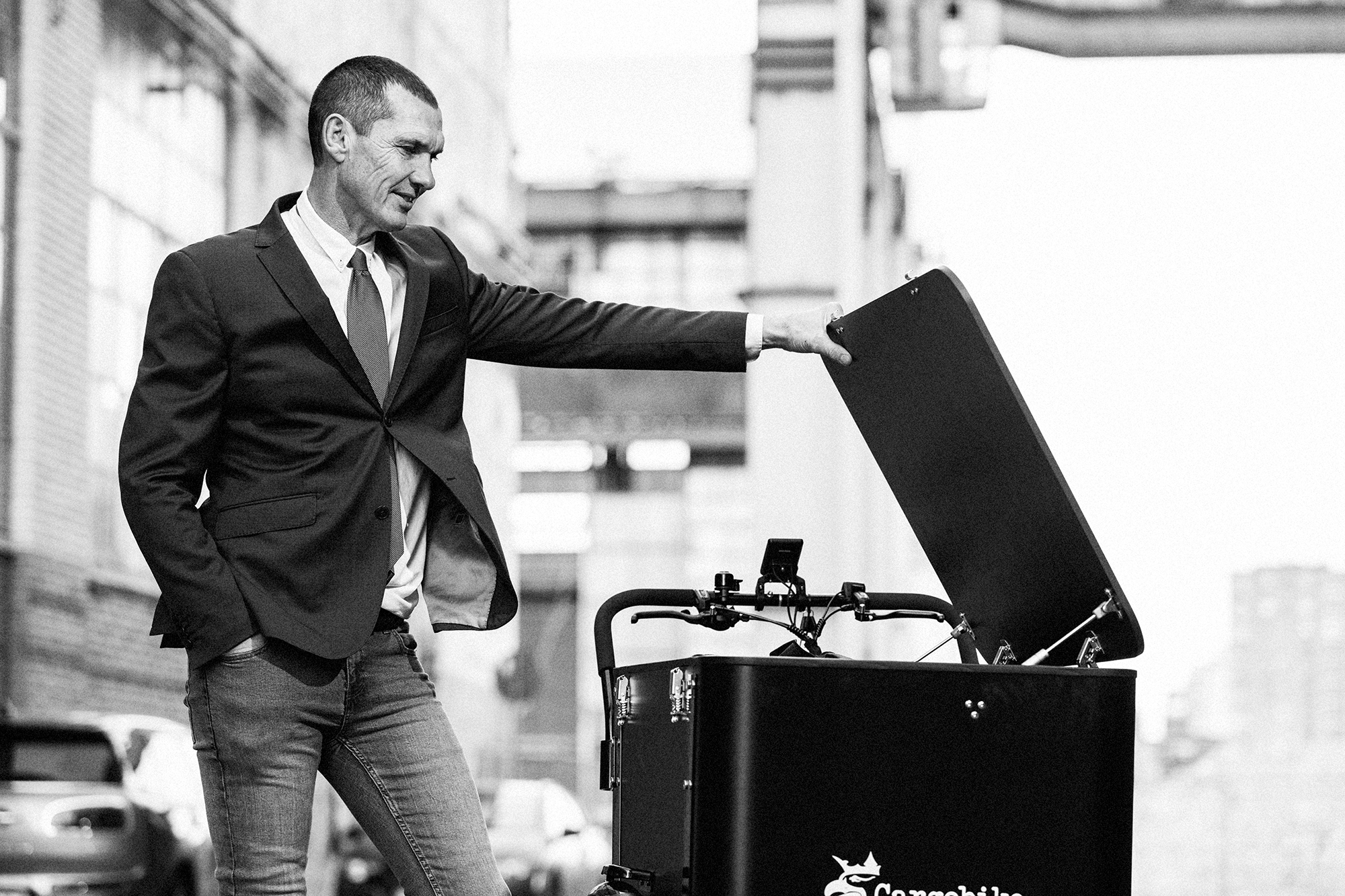 If you need to transport yourself or your cargo in a convenient and safe way, the DeLight Box model from our premium series is the ideal solution for you. This is a practical way of travelling with ease within urban environments, with plenty of room for cargo. The storage box has a lockable lid to protect your cargo from the elements. Unlike in our other models, the box is not fitted with bench seats, which provides more space for packing. Our Box models also have higher sides than our other models, which provides a range of different opportunities for loading. All this makes DeLight Box a popular choice for craftsmen, those who work providing services, and other types of traders. The generous outside surface area of the box provides a perfect space for adornment with your company's logo or message.
This is a great option for those who want both excellent delivery capabilities and portable storage.
DeLight Box har en stark mittmonterad motor från Ananda på hela 110 Nm. Tack vare den integrerade motorns placering får du mer kraft i varje tramptag, jämfört med en bakmonterad motor. Motorn känner dessutom av hur hårt du trampar och anpassar assistansnivån efter dina behov. Växelsystemet består av ett utanpåliggande 8-växelsystem från Shimano och styret är utrustad med ett praktiskt uttag för USB-laddning. Bakramen består av hållbar aluminium och batteriet sitter väl dolt i ett låsbart förvaringsutrymme, vilket reducerar risken för stöld.
 De helgjutna magnesiumhjulen eliminerar behovet av ekerunderhåll och lyfter DeLights redan välarbetade design, medan hydrauliska skivbromsar såväl fram som bak bidrar till säkerheten. DeLight Box är ett självklart val för dig som önskar ett alternativ till bil för dina transporter och portabla förvaringsmöjligheter.
Cargobike is Sweden's largest supplier of box bikes, and we are represented by dealers all around the country. Our service network of selected workshops has in-depth knowledge of our bikes, and will help you take good care of your investment.
There's a Cargobike for everyone! Unsure about which model that's right for you? Or the difference between Flex and DeLight?
Compare out different models at cargobike.se and find the box bike that suits your needs.