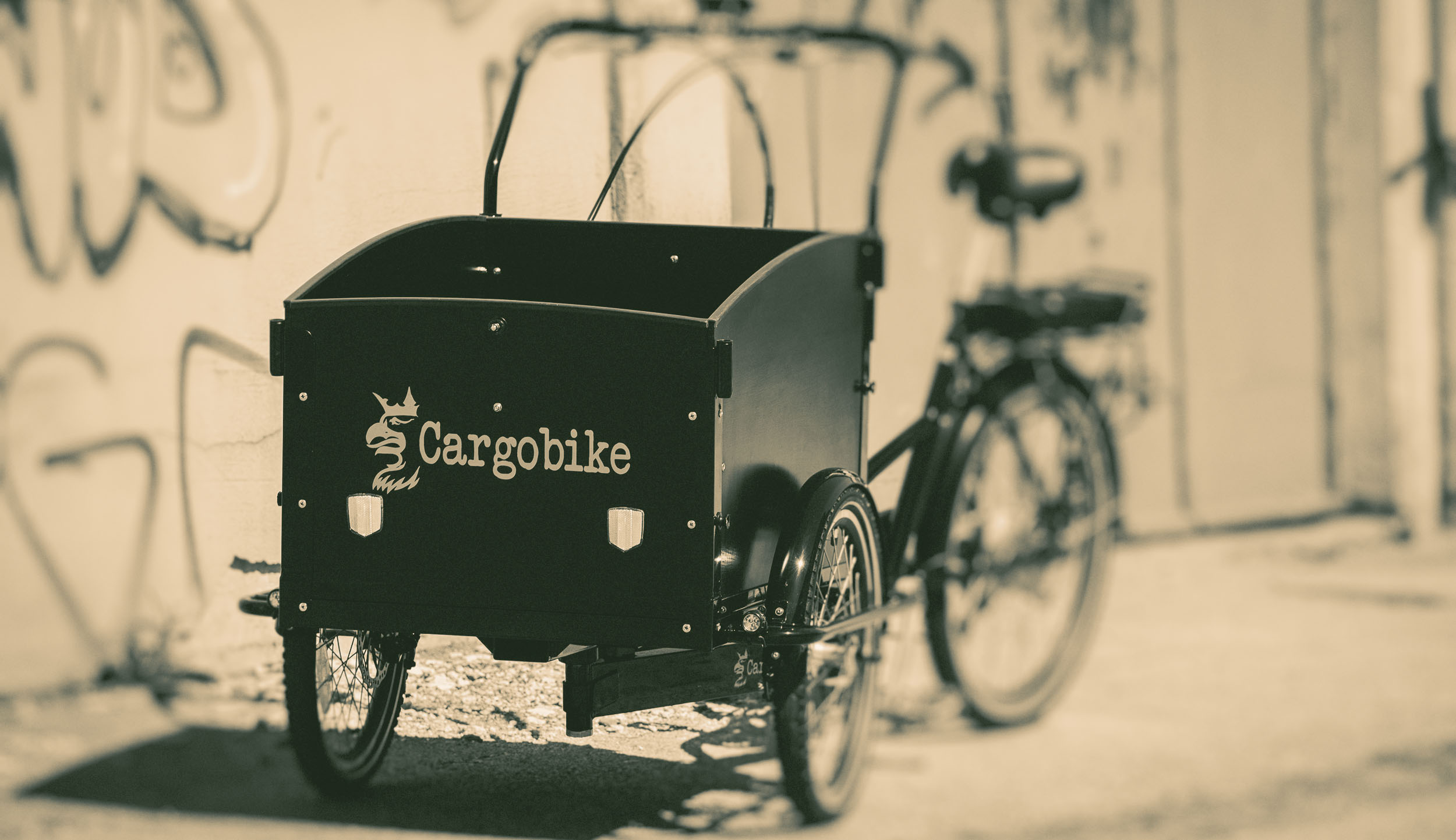 Cargobike Classic Electric Hydraulic
Classic Electric is an acclaimed and tried and tested box bike. We would like to claim that Cargobike Classic Electric accounts for more than half of all box bikes travelling along Sweden's streets. It is a dependable workhorse that has been successively developed and refined over the past twelve years.
In our latest version, we have equipped this convenient cargo bike with front and rear hydraulic disc brakes. The gear system consists of 6 external Shimano gears, and the lockable battery is located within the parcel rack.
The maintenance-free Bafang motor is mounted at the rear wheel, and the bike is one of the few cargo bikes in the world that is SGS-TÜV approved. The construction design ensures great stability at its centre of gravity, which both ensures your personal safety and increases the bike's durability.
Cargobike Classic Electric is Sweden's best-selling box bike and is available at dealers throughout the entire country. This means that there is a huge service network of workshops possessing in-depth knowledge of the Classic Electric model.
Whatever your needs, Classic Electric is a value-for-money means of transport for families, businesses or preschools. It has room for up to four safely belted children, and if more space is required for transporting goods, the bench seats can easily be folded away. One of the benches also doubles as a smart lockable storage box. Depending on load, wind resistance or muscle power, the Classic has an estimated range of 25–45 kilometres. 
Cargobike is Sweden's largest supplier of box bikes, and is represented by dealers throughout the entire country. This means that there is also a solid service network of workshops with good knowledge of our brand. 
Det finns en Cargobike för alla! Är du osäker på vilken modell som passar dig? Eller vad skillnaden mellan en Flex och en DeLight är?
På cargobike.se kan du jämföra våra olika modeller och hitta lådcykeln som passar för just dina behov.