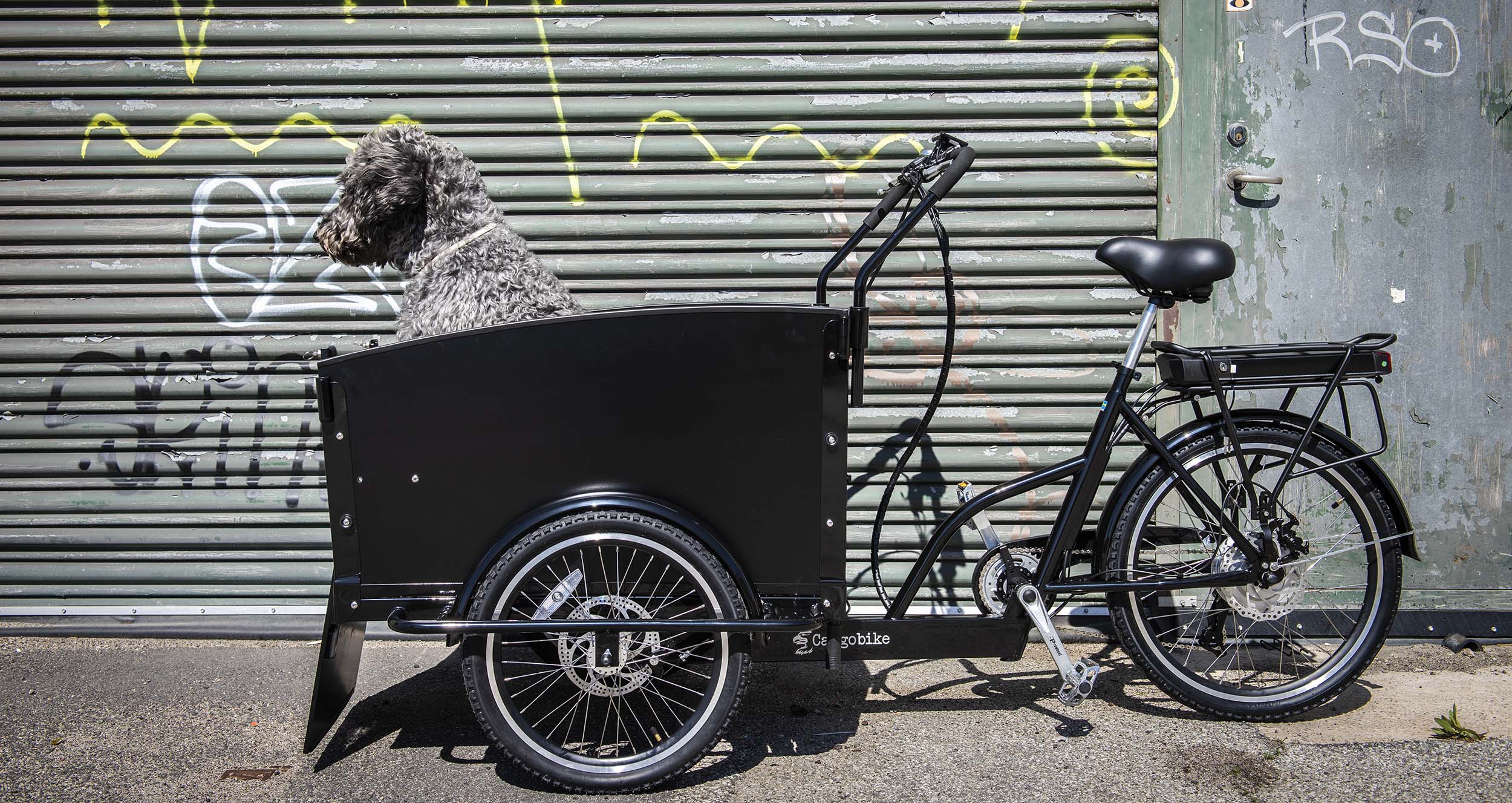 Cargobike Dog Electric Hydraulic
Updated with hydraulic disc brakes in the front and the back.
Our four-legged friends' absolute favourite! The front of the box on this electric bike can be opened, which makes it easy for (e.g.) dogs to climb in. The box is also fitted with a bench, which can either serve as a seat for children or a storage box. The bench can easily be removed if greater storage capacity is required.
This box bike is ideal for those who want to be able to easily load the box without needing to lift things too high off the ground. In addition to the transportation of dogs, children or other goods, this is also an ideal option for mobile tradesmen, such as for transporting gardening equipment, for example.