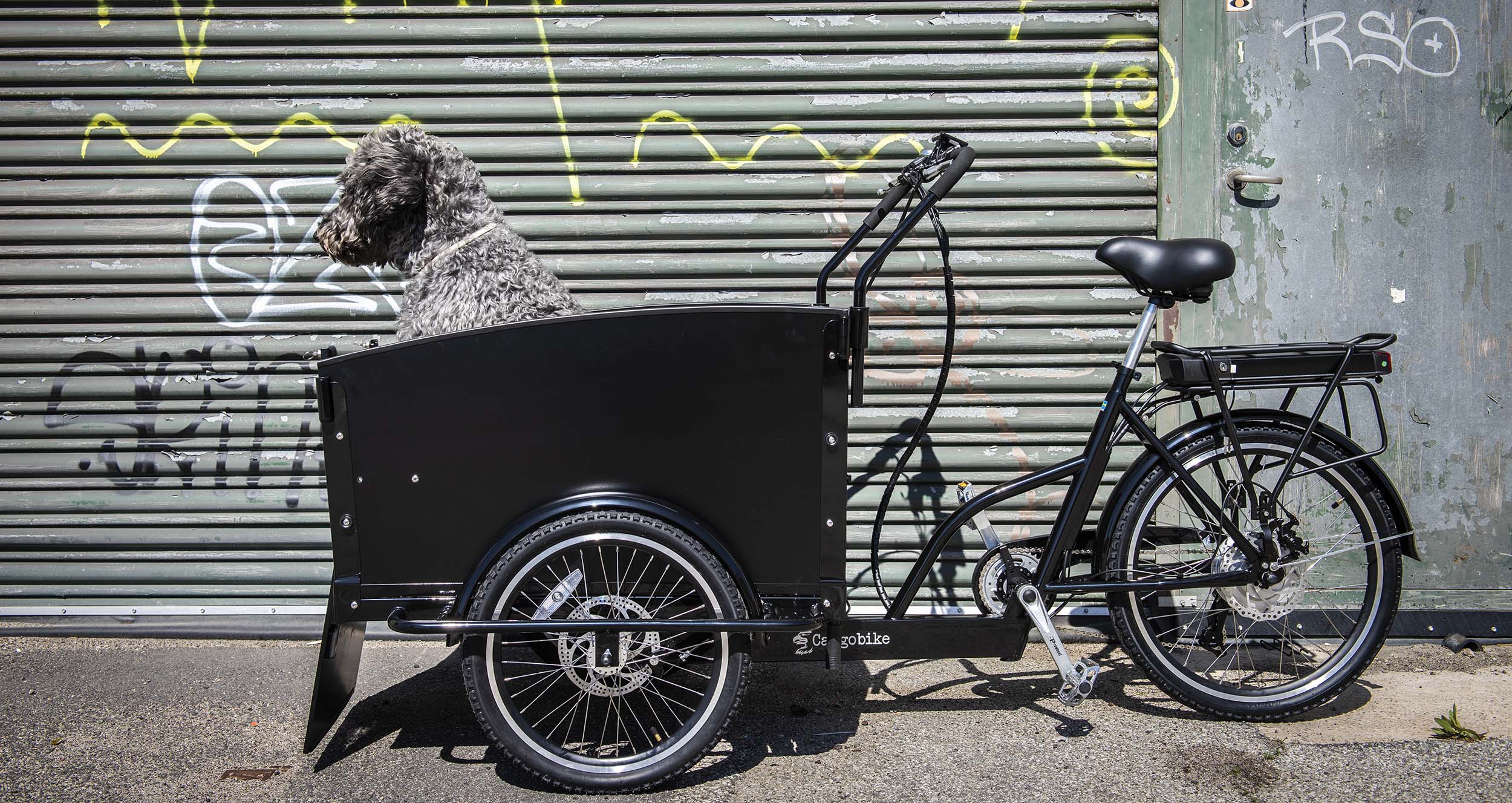 Cargobike Dog Electric Hydraulic
A real favourite among our four-legged friends. The bike's box can be opened at the front, which makes it easy for your dog to jump into the box on its own. It is also fitted with a bench that can either be used as a seat for up to two safely belted children or as a practical storage box. The bench can be easily removed if more cargo space is needed.
The bike has been designed for those who need a simple way of loading their box bike without having to perform high lifts. Furthermore, it is usually easier to find a parking space for your Cargobike than for a car, and you won't have to carry your cargo over unnecessarily long distances.

In addition to transporting dogs, children or various types of goods, a cargo bike is also highly suitable for a diverse range of craftsmen. With hydraulic front and rear disc brakes and a solidly built frame, you can make your way around the town both safely and smoothly. The powerful battery has an estimated range of around 25–45 kilometres, depending on the load, wind resistance and muscle strength. The battery is located within the parcel rack, and the bike has 6 gears.


Make life easier and get more fresh air for both you and your furry friend, with this practical, tried and tested vehicle!
Cargobike is Sweden's largest supplier of box bikes, and is represented by dealers throughout the entire country. This means that there is also a solid service network of workshops with good knowledge of our brand. 
There's a Cargobike for everyone! Unsure about which model that's right for you? Or the difference between Flex and DeLight?
Compare out different models at cargobike.se and find the box bike that suits your needs.