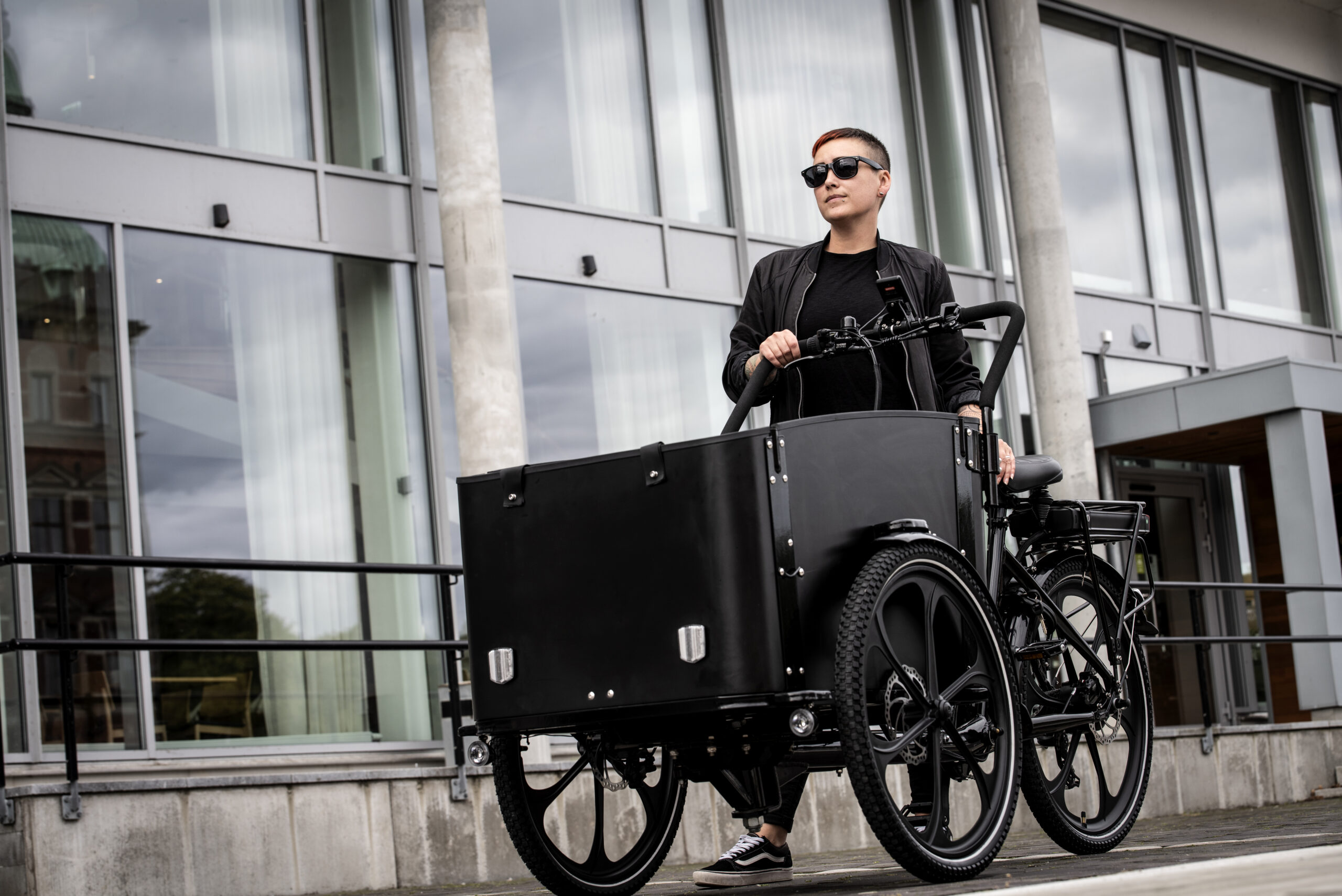 As the name suggests, Cargobike Flex is a flexible cargo bike with the versatility to help families and businesses alike to perform their daily tasks. In many cases, Cargobike Flex is able to replace car journeys, which is good for both your wallet and the environment!
The rounded shape of the front box softens its profile, and its two bench seats have plenty of room for up to four children. Three-point seat belts keep children safe throughout the journey, and one of the benches has an integrated lock for secure storage.

The wheels are made of cast magnesium, and are consistent with the rounded shape of the box. One major advantage of cast wheels is that there are no spokes to adjust. 
 You will probably recognise the design of the frame, the front box and the wheels from our Cargobike DeLight 2022 model. Unlike our premium DeLight model, however, the motor is mounted at the rear wheel and the battery is located within the rear parcel rack.
Flex has hydraulic front and rear brakes and automatic lights as standard. It is fitted with an external Shimano 7-speed gear system, and has an estimated range of up to 40 kilometres. Cargobike Flex is a means of transport that has been designed for modern life and to make everyday life easier. 
 

Cargobike is Sweden's largest supplier of box bikes, and is represented by dealers throughout the entire country. This also means that there is a huge service network of workshops with in-depth knowledge of our brand. 
There's a Cargobike for everyone! Unsure about which model that's right for you? Or the difference between Flex and DeLight?
Compare out different models at cargobike.se and find the box bike that suits your needs.