At Cargobike, we want to be part of a more sustainable future.
Cargobike and the climate
A Cargobike is a climate-smart means of transport and a good alternative to many daily car journeys. We take responsibility for how our manufacturing affects the environment and are therefore proud partners to The Perfect World Foundation.
Cargobike is proud to be a part of Utan bilen-dealen! The project is a collaboration within the Energy and Climate Advisory Service in the Stockholm region. During 3 months, 20 households in different parts of Stockholm replaced car trips for bicycle trips. Electric bikes and box bikes, including our DeLight, replaced cars for shorter trips such as to the store or the kindergarten. See the result under the hashtag #utanbilendealen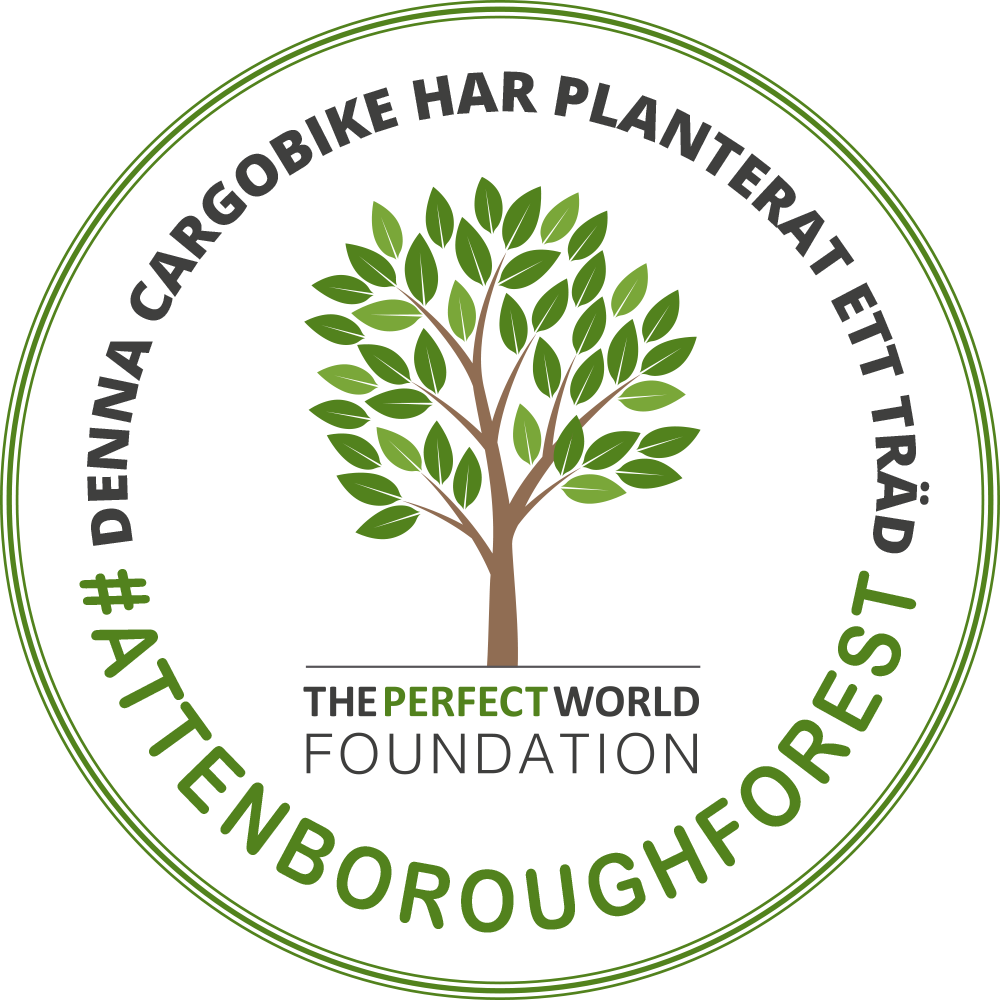 The perfect world foundation is a charity organization founded in Sweden that works worldwide with animals and nature in crisis.
For every bicycle sold, we compensate for the climate by planting a tree in  "Attenboroughs forrest" in Zimbabwe.
#Attenboroughforest
Read more about The perfect world foundation here