På Cargobike vill vi vara en del av en mer hållbar framtid.
En Cargobike är ett klimatsmart färdmedel och ett bra alternativ till många dagliga bilresor. Vi tar ansvar för det som vår tillverkning kostar miljön och är därför stolta partners till The Perfect World Foundation.
Cargobike är stolta över att vara en del av Utan bilen-dealen! Projektet är ett samarbete inom Energi- och klimatrådgivningen i Stockholmsregionen. Under 3 månader kommer 20 hushåll i olika delar av Stockholm byta ut bilresor mot cykelresor. Elcyklar och lådcyklar, bland annat vår DeLight, kommer ersätta bil för kortare resor så som till affären eller förskolan. Följ resan på instagram under #utanbilendealen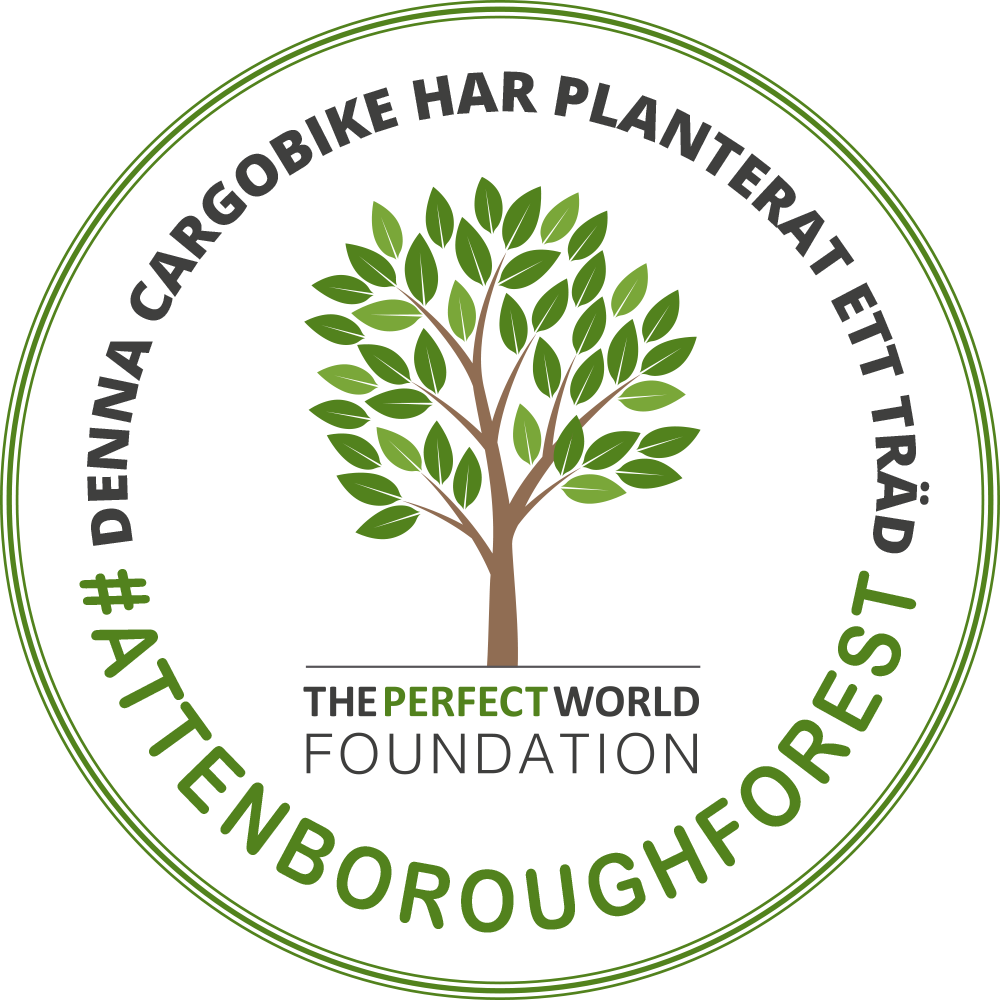 The perfect world foundation är en välgörenhetsorganisation grundad i Sverige som arbetar världsöverspännade med djur och natur i kris.
Vi klimatkompenserar genom att för varje såld cykel plantera ett träd i  "Attenboroughskogen" i Zimbabwe.
#Attenboroughforest
Läs mer om The perfect world foundation här