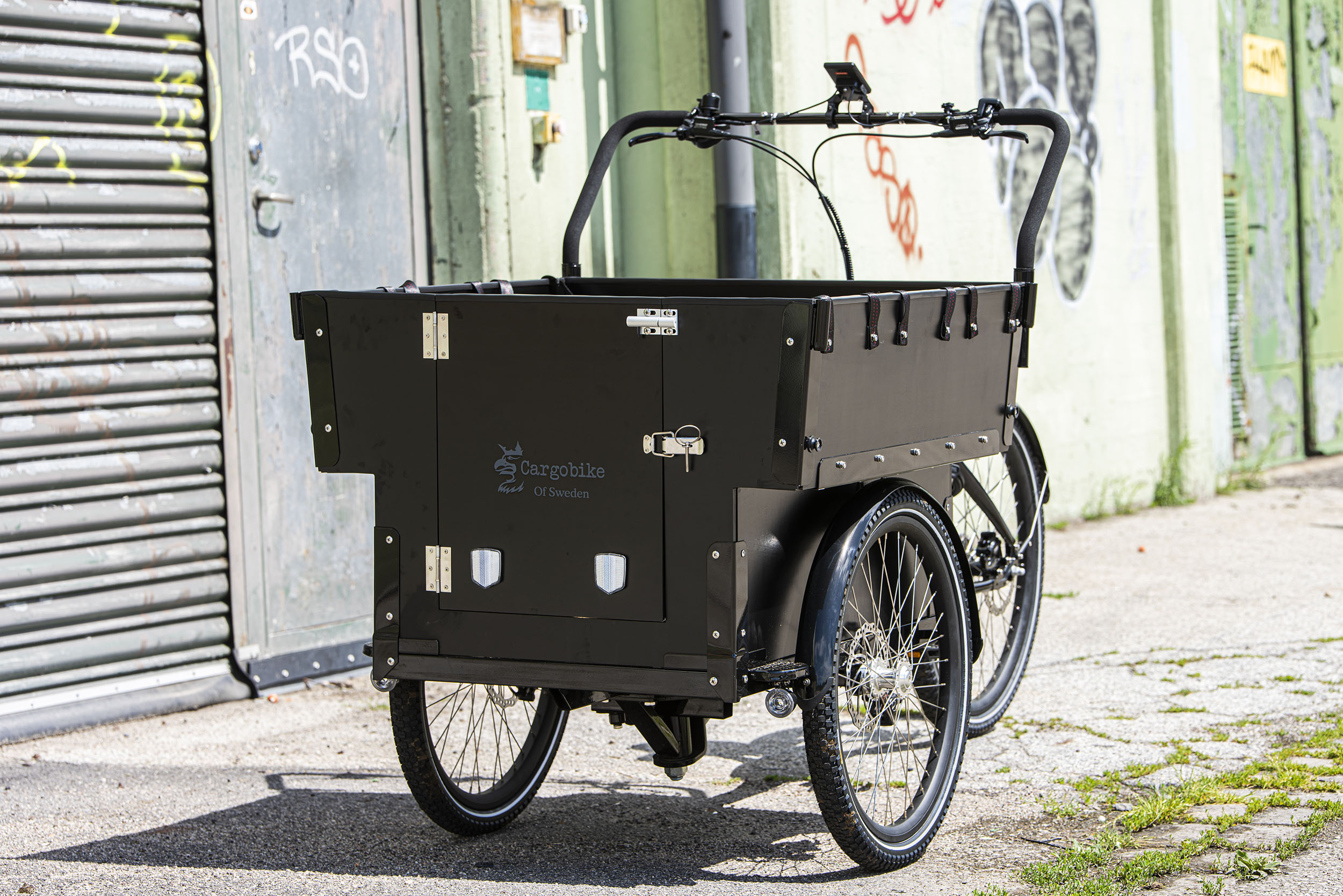 Cargobike Delight Kindergarden
This is the bike for those who need to be able to pack a real load: lots of kids, lots of items or lots of equipment!
The front of the box can be opened, which makes it easy for children to climb in by themselves. The two parallel benches are fitted with 6 seat belts for the children's safety. The box is mounted above the wheels, which makes this the most capacious of our box bikes.

Kindergarden Electric is perfect for preschools, families or even businesses. The electric motor enables you to transport whatever you need both easily and without harming the environment.