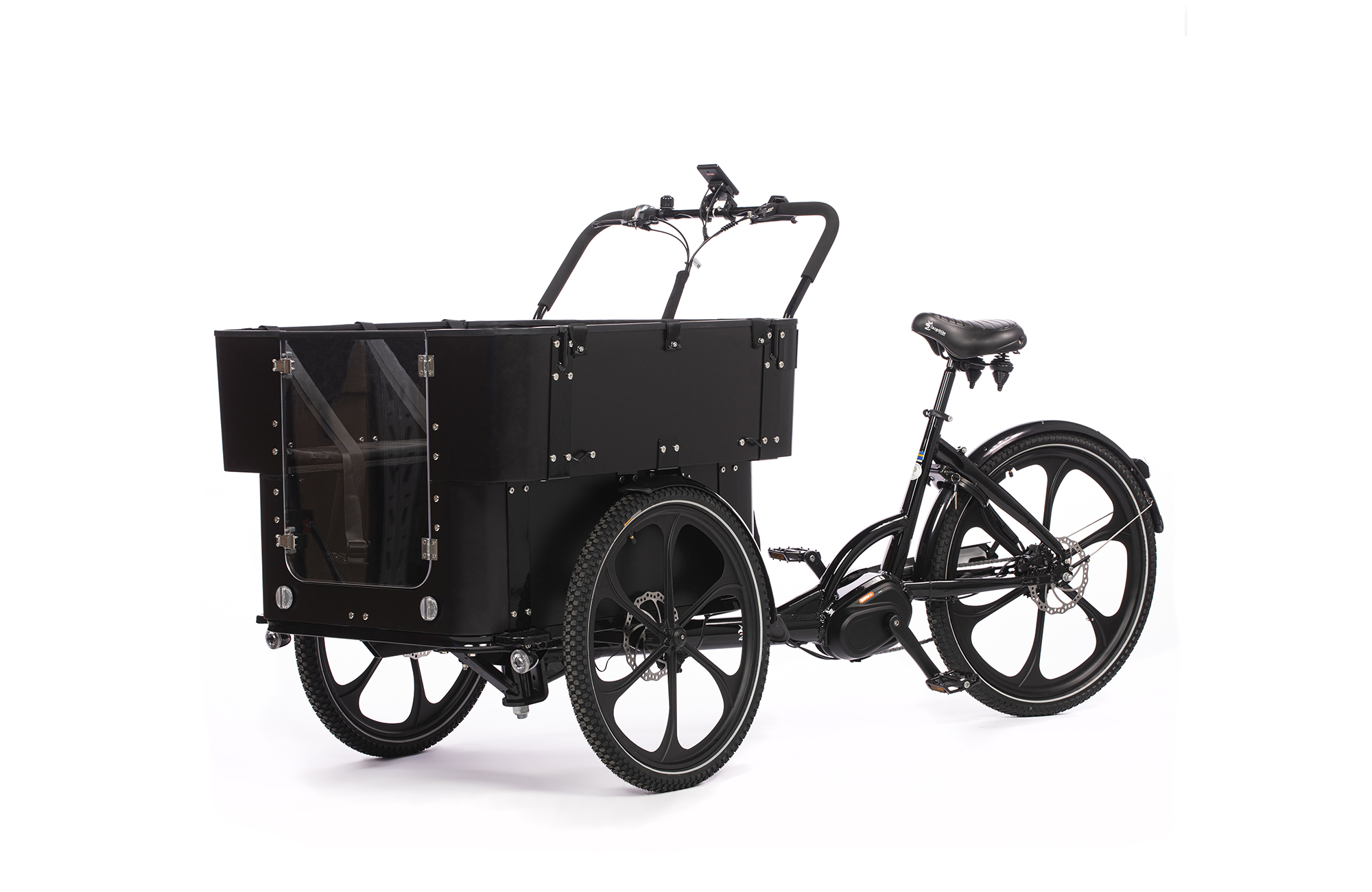 Cargobike Delight Kindergarden 2022
DeLight Kindergarden is the ideal bike for those who need room to accommodate a really large load, with space for up to six children or a large consignment of goods and equipment. It has an estimated range of 30–60 kilometres, thanks largely to the powerful mid-mounted motor. 
DeLight Kindergarden is ideal for preschools, families or businesses. It will transport whatever you need in a convenient and environmentally friendly way, thanks to its powerful electric motor.

There is a Plexiglass door at the front, which opens to make it easier for children to get into the box by themselves. The two parallel bench seats are equipped with six individual safety belts for their safety. The box extends out over the wheels, which makes this box bike our most capacious option. Front and rear hydraulic disc brakes and automatic lights enhance both safety and the user experience.
 The cargo bike has 8 external gears from Shimano, and the display features easy-access USB charging. A protective canopy with openings at the sides is available as an optional extra.

Cargobike is Sweden's largest supplier of box bikes, and we are represented by dealers all around the country. Our service network of selected workshops has in-depth knowledge of our bikes, and will help you take good care of your investment. 
There's a Cargobike for everyone! Unsure about which model that's right for you? Or the difference between Flex and DeLight?
Compare out different models at cargobike.se and find the box bike that suits your needs.