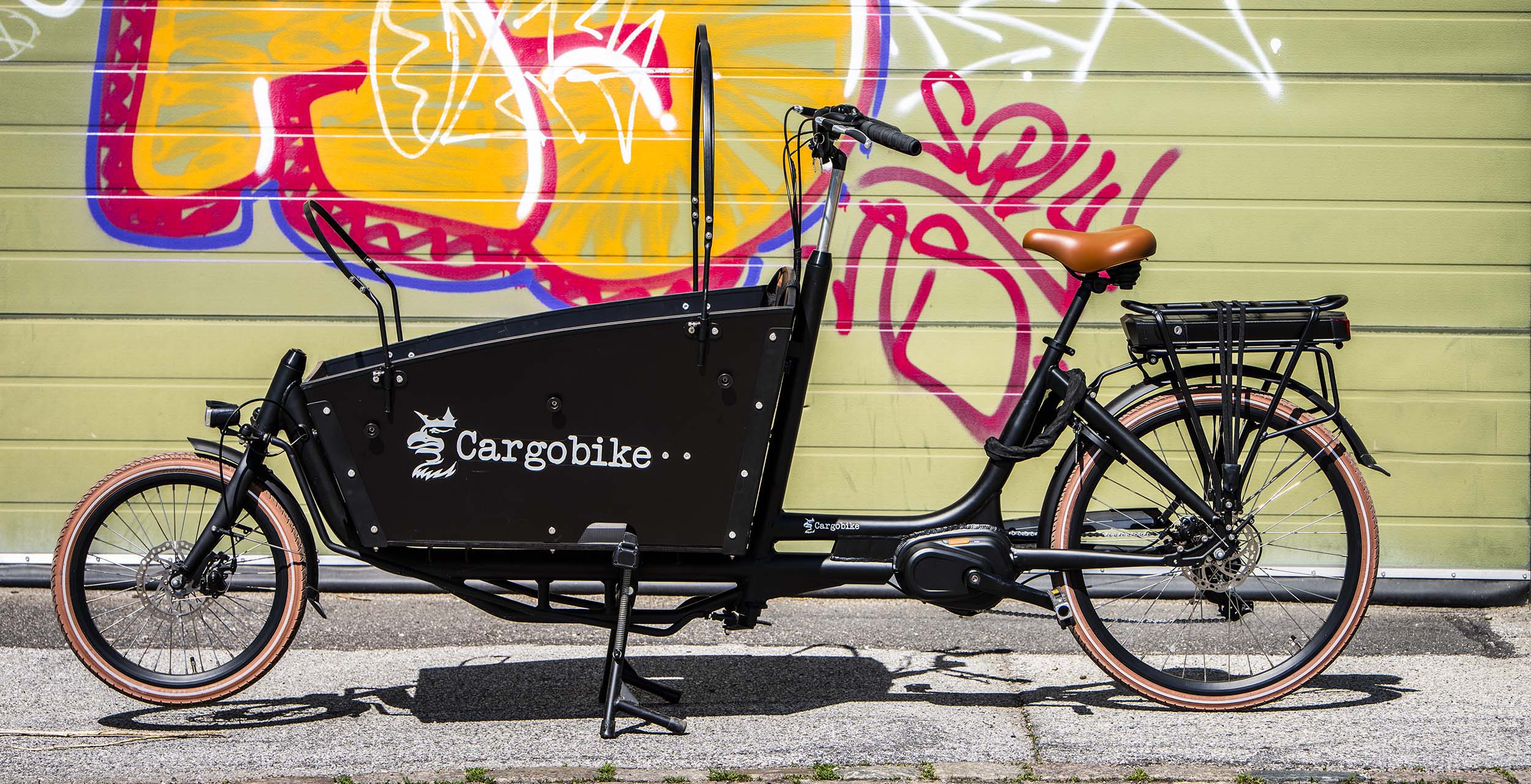 Cargobike Long Lite Electric
Ny modell lanseras 2024!
Allow us to introduce you to the cargo bike that provides practical transport opportunities while also offering a more traditional cycling experience.
Long Lite Electric is a two-wheeled box bike that give you the opportunity to travel at higher speeds, compared to our three-wheeled models.
Having two wheels also means less friction, which increases the battery capacity – this bike has an estimated range of up to 60 kilometres. The battery is located beneath the rear parcel rack.


The Bafang Max Drive 80 Nm motor is mid-mounted, which provides more power for every pedal stroke. In addition, the motor also senses how hard you are pedalling, and adjusts the level of assistance accordingly. This is particularly helpful when transporting heavy loads, or when travelling uphill or into a headwind. The bike is well-equipped, with 8 Shimano Altus gears, and both front and rear hydraulic brakes. The frame is constructed with sturdy aluminium, and the entire breadth of the bike is just 65 centimetres. This enables you to easily pass through most gateways, narrow spaces and in dense traffic.
Long Lite Electric has been designed for an urban environment, and, compared to other two-wheeled bikes available on the market, the box on Long Lite is very capacious. 


The battery can easily be removed and recharged in a standard electrical socket, and with the walking assist function, the practical bench seat and three-point belts for two children, this bike provides you with every opportunity for a hassle-free experience, with more fresh air into the bargain!