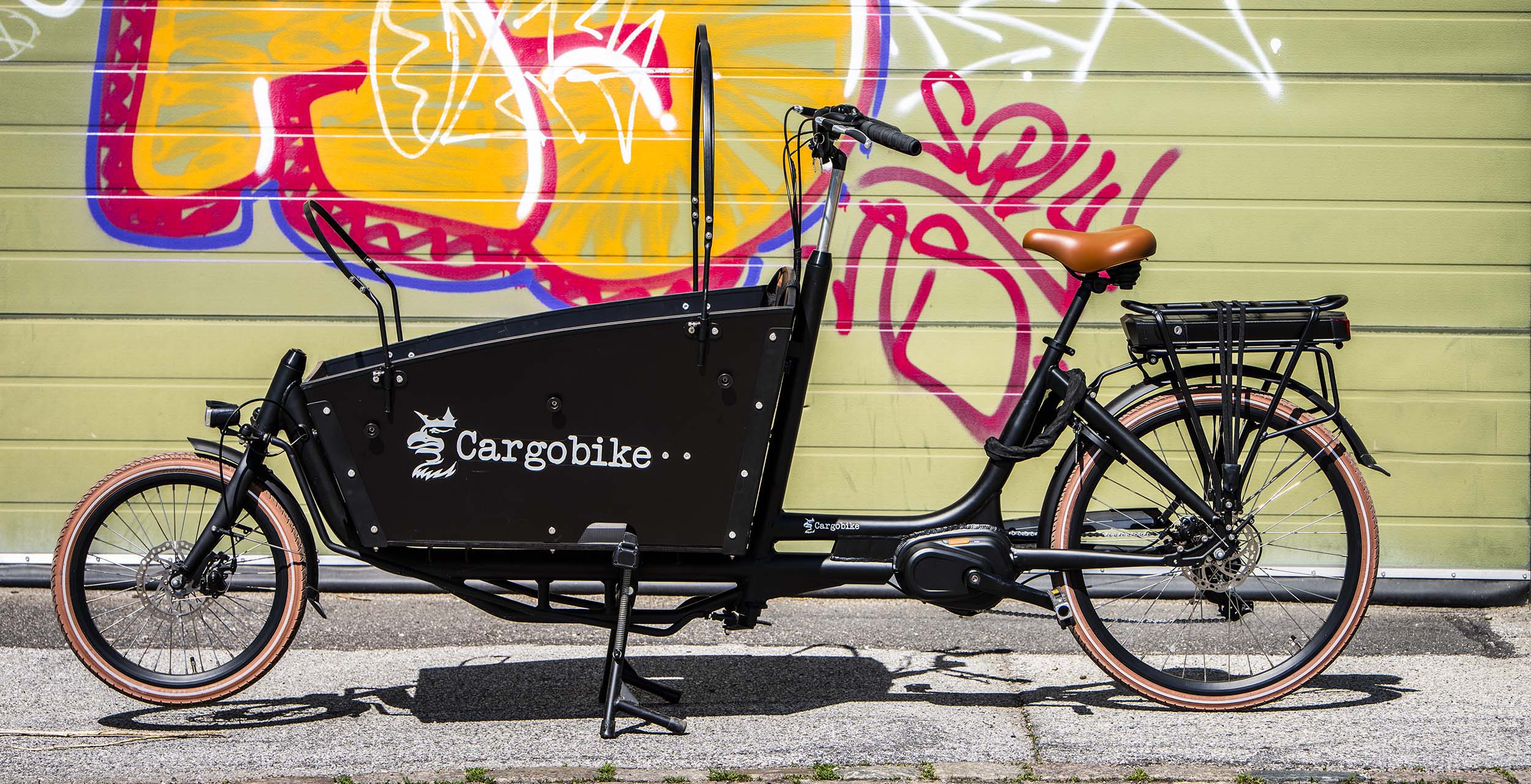 Cargobike Long Lite Electric
Allow us to present the box bike that provides both practical transportation opportunities and a more traditional cycling experience.

Long Lite Electric is a two-wheeled box bike that makes it possible for you to travel at higher speeds than our three-wheeled models. Two wheels also mean there is less friction, which increases the battery's range.
Long Lite Electric has been designed for use in urban environments. It is slimmer than our three-wheeled bikes, and this enables you to travel along narrow streets and among heavier traffic. The slimline design also makes parking easier, as you can more easily pass through narrow gates and confined spaces.
Compared to other two-wheeled box bikes available on the market, the box on our Long Lite is particularly capacious, with room for two children or a generous consignment of cargo.