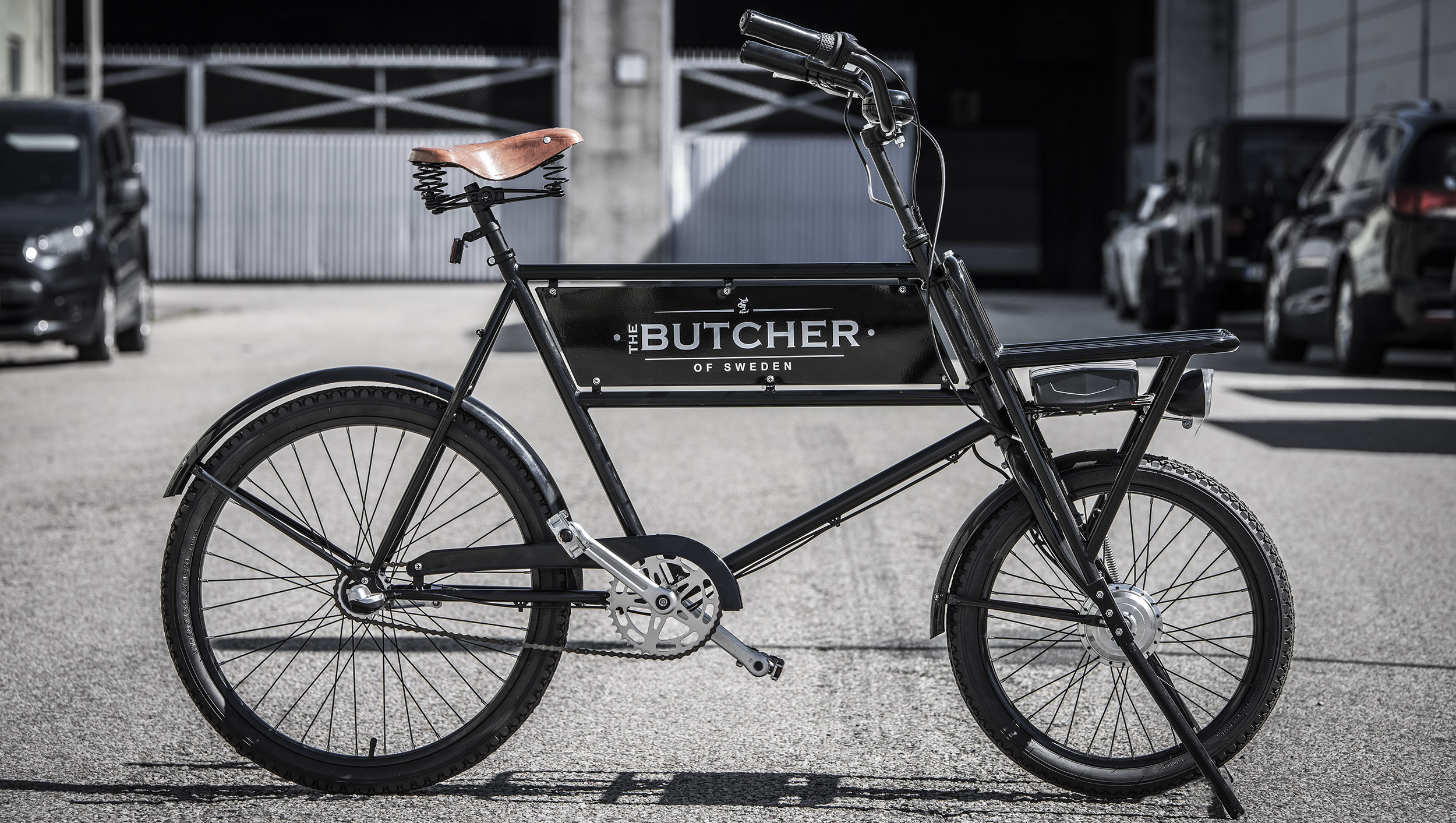 Cargobike Butcher Electric
Butcher Electric is a cocksure version of the classic delivery bikes of the 1920s. Our version is fitted with a battery, which we have discreetly mounted beneath the cargo rack so as to not compromise the bike's impeccable design.
Butcher represents attitude, convenience and lifestyle at a competitive price. It is the perfect means of transport for those who want to travel around the town, easily carrying goods that demand a little more than a regular bike can cope with.
Butcher is also widely used as a delivery bike, and is popular among tradesmen who want to travel swiftly from job to job without arriving covered in sweat.

The sign panel is the perfect place for the promotion of your company or product. Optional extras also include a rear parcel rack and a wooden box that can be fitted to the cargo rack on the front.