Hos Cargobike ønsker vi atvære en del af en mere bæredygtig fremtid.
En Cargobike er et klimasmart transportmiddel og et godt alternativ til mange daglige bilrejser. Vi tager ansvar for, hvad vores produktion koster miljøet, og er derfor stolte partnere til organisationen The Perfect World Foundation.
Cargobike er stolte af at være en del af "Uden bilen-dealen"! Projektet er et samarbejde indenfor Energi- og klimarådgivningen i Stockholmsregionen. Under en periode på 3 måneder vil 20 familier i forskellige dele af Stockholm bytte sine bilrejser ud med kørsel på cykel i stedet for. Elcykler, ladcykler, blandt andet vores ladcykel DeLight, vil erstatte bilen ved kortere rejser såsom til lokale butikker eller børnehaven. Følg denne rejse på Instagram under #utanbilendealen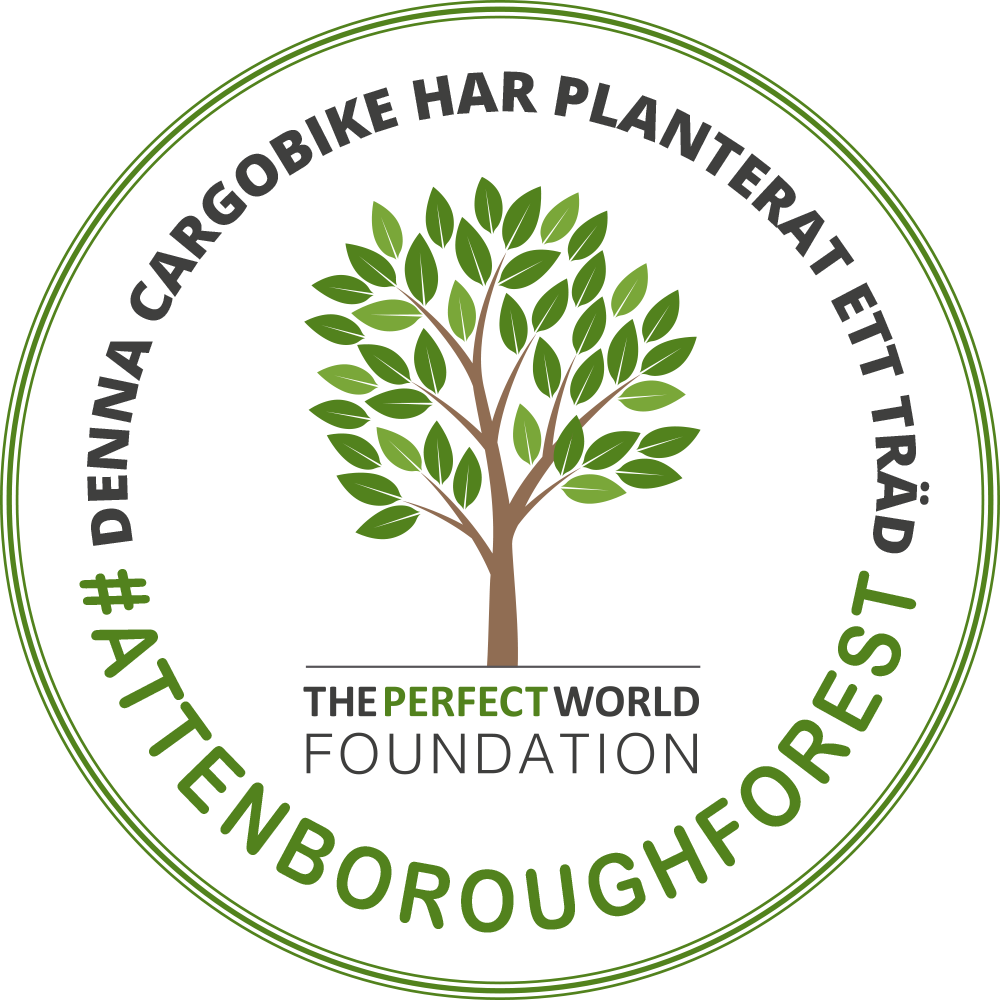 The perfect world foundation er en velgørenhedsorganisation grundlagt i Sverige, der arbejder overalt med dyr og natur i krise.
Vi kompenserer for klimaet ved at plante et træ i  "Attenboroughskogen" i Zimbabwe.
#Attenboroughforest
Læs mere om The Perfect World Foundation her